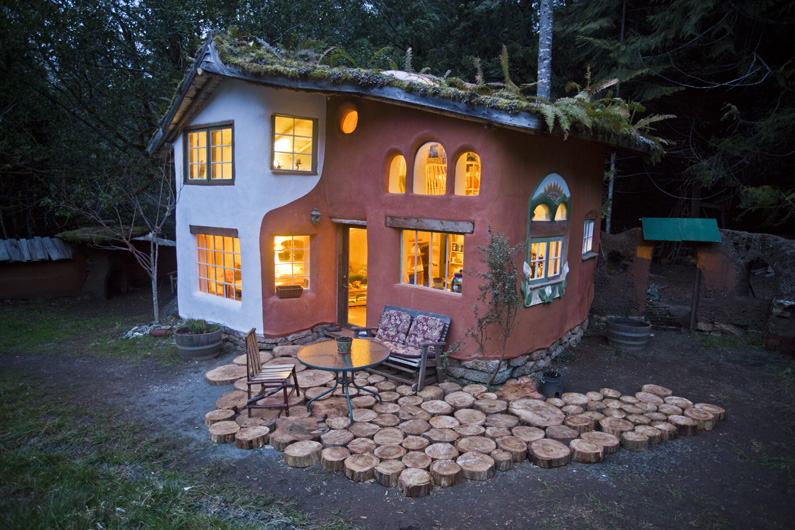 OFFICE HOURS
Monday/Wednesday/Friday - 10am to 2pm
541-396-1825 ~
cob@cobcottage.com
PO BOX 942, Coquille, OR 97423
NEXT TOUR DATE:    Please Join us on September 20th at 3pm  for a free tour and potluck to follow.  Meet the staff, see what we have been up to this year.  See over a dozen cob buildings and garden walls, huge sustainable garden and Boots the cat!  Call 541-396-1825 to RSVP for a free scheduled tour.  Or if those dates do not work for you, call and ask if you can schedule a private tour for a $50 donation. If you can't make it this month, the next free tour dates will be in October.  And if you want a longer stay - come join in the next workparty from September 5-11th.
ONLY 3 Spaces left for the next workparty - starts September 17th - see workshop schedule for more details.
It's Not Too Late!!! Learn to Finish You Cob Cottage...SALE!  Cob Cottage Company has added a new course to the line-up this year, a How to Finish your Cob Cottage. Often we are so excited to build a new cottage, we lack the knowledge or creativy to finish it.  Linda Smiley is the finishing "queen" at Cob Cottage Company.  And now, for a limited time we have reduced the tuition for this course to $500 in September, the perfect time of year to put the finishing touches on your building!  Take advantage of this lower price and get an incredible hands on with Linda personally.
WINTERS COMING....REGISTER FOR OUR ROCKET STOVE WORKSHOP NOW  Learn with those who wrote the book.  Ianto Evans has been building rocket stoves most of his life and even wrote the book on it.  Join Ianto at Cob Cottage Company for our upcoming Rocket Mass Heater Pyromania workshop in October.