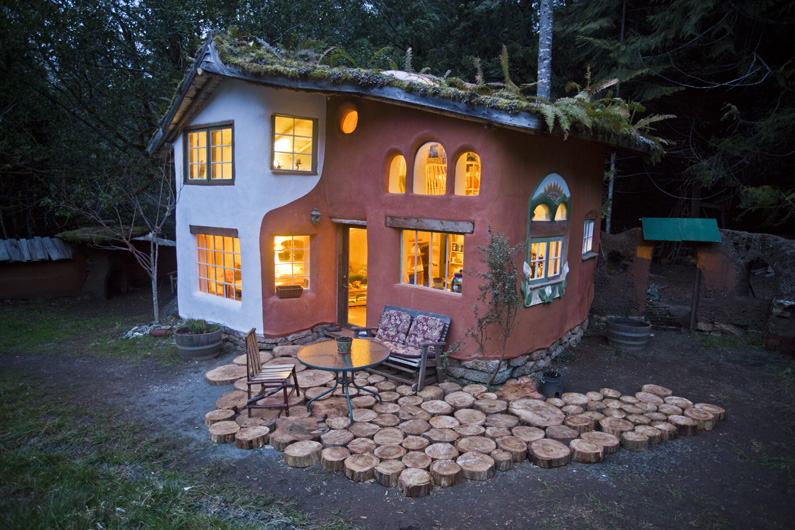 OFFICE HOURS
Monday/Wednesday/Friday - 10am to 2pm
541-396-1825 ~
cob@cobcottage.com
PO BOX 942, Coquille, OR 97423
NOTICE: Due to Staffing Shortages during the month of April, it might be easier to reach us via email rather than phoning in.  Tammy will be happy to promptly return your emails and follow up with any phone calls as needed.  You can reach her via email at COB@COBCOTTAGE.COM   Always happy to hear from you!
EARLY BIRDS SAVE 10% ON 2015 COURSES!  Please click on the workshop tab to the left and you'll be taken to our calendar of events.  We are happy to announce once again this year Cob Cottage Company will be offering a few workshops at our complex here in Coquille and the majority of our Complete Cob workshops will be taught at our alumni locations off site to allow everyone easier access to this knowledge.  We encourage you to take a workshop close to you and save in time and resources!  The same teachers that come and teach for us in Coquille offer workshops in their area too.  Soon we will be posting our east coast workshops - stay tuned!
NEXT TOUR DATE:    Please Join us on April 25th at 3pm  for a free tour and potluck to follow.  Meet the staff, see what we have been up to this year.  See over a dozen cob buildings and garden walls, huge sustainable garden and Boots the cat!  Call 541-396-1825 to RSVP for a free scheduled tour.  Or if those dates do not work for you, call and ask if you can schedule a private tour for a $50 donation. If you can't make it this month, the next free tour dates will be May 9th at 4pm.
Highlights for 2015 Courses:  Cob Cottage Company has responded to many requests to offer a shorter introductory course to Cob, this year we have added two courses to our lineup - the 5 day Introduction to Cob and the Siting & Designing a Cob Cottage.  Both of these courses are intended to provide those who have little to no experience with Cob or natural building with a good start to building your own Cottage.  And of course we are still offering two 9 Day intensive Complete Cob at the Source here at our cottage complex in Coquille Oregon.
And..... We continue to offer courses through our certified instructors in Point Arena California at SunDogBuilders.net and in Oxford Michigan at The Strawbale Studio Natural Cottage Projects, just check out our off-site workshops on the calendar.  Also back by popular demand, another intensive Cob and Remodel in Bandon Oregon just a few miles from our home.  Check out all the workshop dates on the Workshop Calendar for 2015! Hope you can join us for another great year of playing in the mud!
RV Space Available in Natural Building Complex in beautiful Bandon, Oregon.
  Join us this summer, or longer, just 2 miles from the Pacific Ocean and 15 miles from Cob Cottage Company.  Be a part of our team and learn natural building and so much more....cob, balecob, slip straw, plasters, foundations, gardens, pigs, chickens, fishing, etc.  We have two RV Spaces open for enthusiasts wanting to be part of a community of like minded individuals, co-creating and building together.  Space rent is only $250/mo and includes free knowledge and hands on opportunity on a site with 6 cob buildings and various natural building remodel projects ongoing.  Residents
freely
partake in the organic garden and any building projects they want, including our July 10th Cob Cottage workshop (that's an $880 value itself)! Please email Tammy at
cob@cobcottage.com
for more information and the endless possibilities!