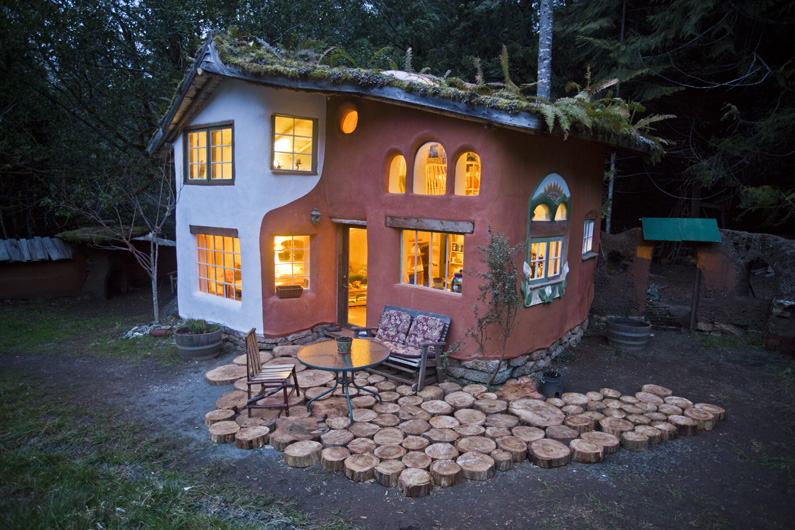 Volunteers Answering your Calls:
Monday/Wednesday/Friday
10am to 2pm
541-396-1825 ~
cob@cobcottage.com
PO BOX 942, Coquille, OR 97423
IANTO'S 80th BIRTHDAY!!! 
  Thank you all who helped make Ianto's birthday "month" so special.  Its not too late if you have not gotten a postcard off with your well wishes.  He has so loved catching up with so many.  Thank you!!!
Please mail directly to:  Ianto Evans, PO BOX 942, Coquille, OR  97423 - BLESSINGS TO YOU!  BE SAFE. BE WELL
Covid19 Update:
While we are now open again, we ask that everyone visiting practice social distancing, and wear a mask when indoors where staff are present.  Especially giving Ianto and Linda a wide clearance, as we wouldn't want them getting sick at all!!!  And YES our October weekend Cob Experience workshops are happening.  Please call to reserve your space.

NEXT TOUR DATE:   Each month we host a free public tour with a potluck following.  Come meet Linda and Ianto, see over a dozen cob demonstration buildings and garden walls as well as a huge sustainable garden. 
Call 541-396-1825 to get directions and to RSVP for the tour and potluck. 
Please arrive in time to begin at 2pm on any of the following dates.
October 4th
November 8th

UNCLE MUD is on the air again - this time for Mother Earth News:  Check out his newest podcast at https://tinyurl.com/yd25fueh