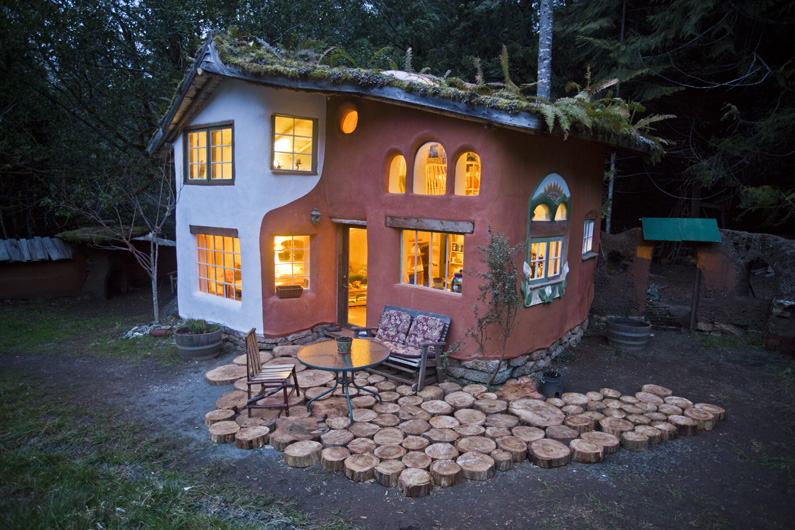 Volunteers Answering your Calls:
Monday/Wednesday/Friday
10am to 2pm
541-396-1825 ~
cob@cobcottage.com
PO BOX 942, Coquille, OR 97423
Updates:

NEW AFFILIATES WORKSHOPS Just Listed - Go See...  Don't miss the chance to learn earthen plasters with some of the best, Michael Smith is teaming up with Athena Steen and more. What an opportunity. And if you are across the pond, Paul Dillion is finally back teaching workshops - he's one of our earliest teachers and definitely a MUST if you can make it  Check out their workshops.

Come visit for the next open house tour, the bridge is in and Spring is finally here!!!

SAVE COB COTTAGE COMPANY and WALKER CREEK FOREST!!!! 
Act NOW!  Please donate whatever you can and help spread the word by sharing the link to our goFundme campaign.  Limited time to make the purchase of the land that Cob Cottage sits upon - a call to ALL that cob has touched.  Without Linda and Ianto sharing their knowledge most building cob today would not have the know-how.  It's time to pay it forward, go here to read more, donate and share this link TODAY....  https://www.gofundme.com/f/save-cob-cottage-company

NEXT TOUR DATES:   Hope to see you for the next tour - TBA....Generally on the first Sunday of each month, we host a free public tour and potluck to follow.  Come meet Linda and Ianto, see over a dozen cob demonstration buildings and garden walls as well as Ianto's huge sustainable garden. 
Call 541-396-1825 to get directions and to RSVP for the tour and potluck. 
Please arrive in time to begin at 2pm on any of the following dates: TBA please call.

Covid19 Update:
We ask that anyone visiting practice social distancing, and wear a mask when indoors where staff are present.  Especially giving Ianto and Linda a wide clearance, as we wouldn't want them getting sick at all.  Hope you can visit in 2023!