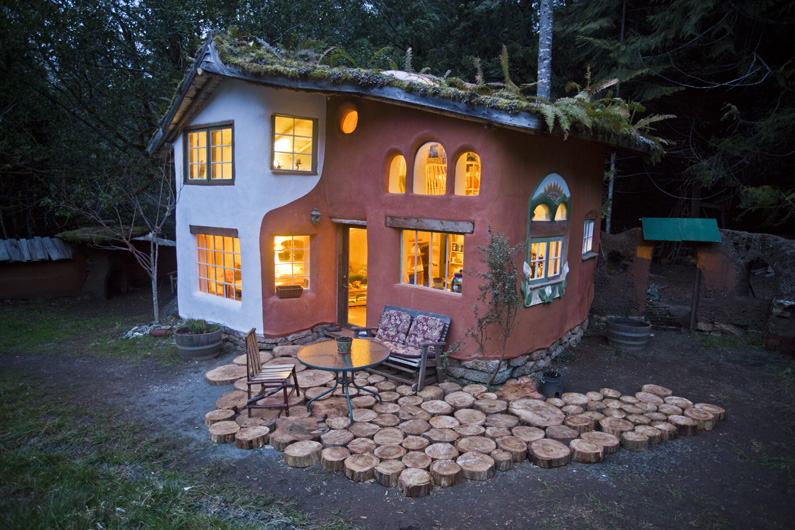 OFFICE HOURS
Monday/Wednesday/Friday - 10am to 2pm
541-396-1825 ~
cob@cobcottage.com
PO BOX 942, Coquille, OR 97423
NEXT TOUR DATE:    Please Join us on September 20th at 3pm  for a free tour and potluck to follow.  Meet the staff, see what we have been up to this year.  See over a dozen cob buildings and garden walls, huge sustainable garden and Boots the cat!  Call 541-396-1825 to RSVP for a free scheduled tour.  Or if those dates do not work for you, call and ask if you can schedule a private tour for a $50 donation. If you can't make it this month, the next free tour dates will be in October.  And if you want a longer stay - come join in the next workparty from September 17-22th.
ONLY 3 Spaces left for the next workparty - starts September 17th - see workshop schedule for more details.
LET'S MAKE SOME BEER!!!  Make your own craft beer at home. No experience necessary. Learn a
10-step way to brew and bottle naturally carbonated organic beer, ale
and stout. We will use only local grains and hops, no extracts involved.
Guest appearance from Mexico - Miguelangel Perez, master brewer, 19
years experience, owner of Pitahaya Brewery.
In a single day, you will learn:
• Low cost equipment options
• Basic ingredients, where to get them
• Making great beer at home scale with only grain, hops, yeast and
water
• How to achieve ideal natural fermentation
• Proper hygiene and sanitation
• Bottling and storage (Take a big bottle home with you)
THURSDAY 24 September 2015 @ 10am – 5pm
Register in advance, potluck lunch included. Call for details.
541-396-1825 cobcottage.com

Cobbers Trade
Wanted: Trade use of Camping Vehicle for use of Cob Cottages
We are looking for the use of a camping vehicle to take Cob Cottage Staff to the Natural Building Colloquium in New Mexico in October 2015
We would like to leave for the month of October.  Sept 30 - Nov 1st.  In exchange we offer you a month's peaceful retreat or working holiday at the Cob Cottage Company in Coquille, Oregon.
Sleep in a cob cottage, dine in the cob cafe, enjoy our natural building library and walk in our 400 acre magical forest.
Please contact Linda Smiley for more details. 
541 551 1900
smiley@catlover.com
WINTERS COMING....REGISTER FOR OUR ROCKET STOVE WORKSHOP NOW  Learn with those who wrote the book.  Ianto Evans has been building rocket stoves most of his life and even wrote the book on it.  Join Ianto at Cob Cottage Company for our upcoming Rocket Mass Heater Pyromania workshop in October.