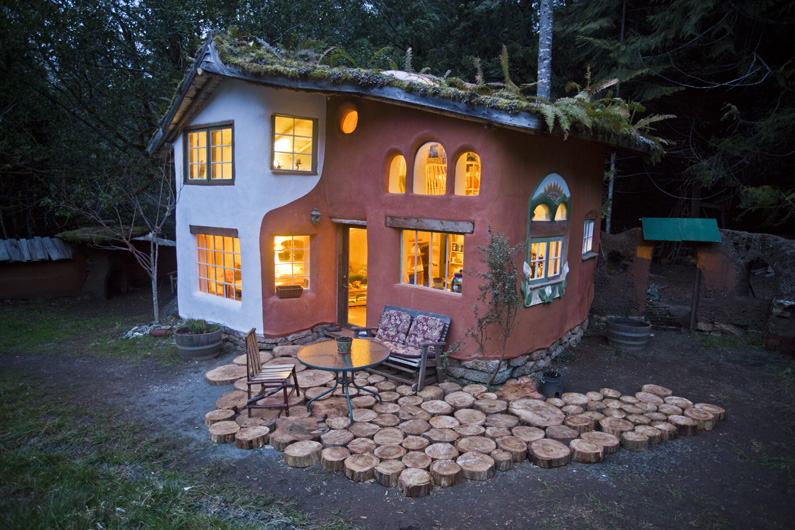 OFFICE HOURS
Monday/Wednesday/Friday - 10am to 2pm
541-396-1825 ~
cob@cobcottage.com
PO BOX 942, Coquille, OR 97423
SAVE BIG!!!!
LAST MINUTE DEAL - ONLY 3 SPACES LEFT IN OUR NATURAL BUILDING EXTRAVAGANZA starts on Friday for 9 days. Email Tammy at
cob@cobcottage.com
if you can make it and take advantage of our "last minute booking" discount!!!
NEXT TOUR DATE:    Please Join us on July 19th at 4pm  for a free tour and potluck to follow.  Meet the staff, see what we have been up to this year.  See over a dozen cob buildings and garden walls, huge sustainable garden and Boots the cat!  Call 541-396-1825 to RSVP for a free scheduled tour.  Or if those dates do not work for you, call and ask if you can schedule a private tour for a $50 donation. If you can't make it this month, the next free tour dates will be in August.
UPCOMING WORKPARTIES - Don't miss the opportunity to lend a hand and help Linda and Ianto with up keep on the property.  Next workparty July 20-25th.  See workshop schedule for details.
DON'T MISS OUT ON SUMMER BUILDING!  Still a few spaces left in our July Cob Workshops starting July 10th or July 31st.  If you learn now, there's still plenty of time left to go home and build.  Book soon as spaces are filling fast.
Highlights for 2015 Courses:  Cob Cottage Company has responded to many requests to offer a shorter introductory course to Cob, this year we have added two courses to our lineup - the 5 day Introduction to Cob and the Siting & Designing a Cob Cottage.  Both of these courses are intended to provide those who have little to no experience with Cob or natural building with a good start to building your own Cottage.  And of course we are still offering two 9 Day intensive Complete Cob at the Source here at our cottage complex in Coquille Oregon.
And..... We continue to offer courses through our certified instructors in Point Arena California at SunDogBuilders.net and in Oxford Michigan at The Strawbale Studio Natural Cottage Projects, just check out our off-site workshops on the calendar.     Also back by popular demand, another intensive Cob and Remodel in Bandon Oregon just a few miles from our home.  Check out all the workshop dates on the Workshop Calendar for 2015! Hope you can join us for another great year of playing in the mud!