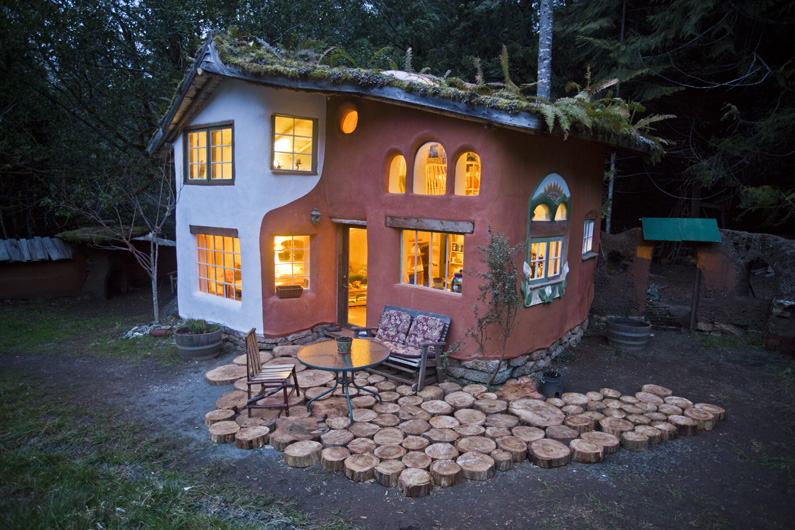 Volunteers Answering your Calls:
Monday/Wednesday/Friday
10am to 2pm
541-396-1825 ~
cob@cobcottage.com
PO BOX 942, Coquille, OR 97423
URGENT:  HELP CELEBRATE IANTO'S 80th BIRTHDAY!!! 
  Ianto has inspired a lot of people in his lifetime of 8 decades, so let us all inspire him now - help us celebrate his monumental birthday all month long (even though his birthday is August 12th).  We ask that you mail in postcards (he loves postcards of various worldly locations) or cards with a short message on how he has inspired your life - even if you haven't met Ianto personally if you are inspired by COB then you are inspired by Ianto!!!  So lets flood his mailbox all month long - post cards, cards, photos of you and your cob or rocket stove builds, in the garden with fava
's or out on a barefood nature walk....  Due to covid, we will not be hosting an in person party this year so lets reach out and let Ianto know how his life has impacted yours.  Please mail directly to:  Ianto Evans, PO BOX 942, Coquille, OR  97423 (the sooner the better) and for those of you who are out of country that may not be able to mail at this time feel free to email Tammy your note and an image of you with your cob or rocket stove and I will make sure he gets them.  THANK YOU ALL for helping to make an 80th year, something to remember even in these unique times.  BLESSINGS TO YOU!  BE SAFE. BE WELL
Covid19 Update:
Due to the recent rise in covid19 cases in Oregon, we are canceling all on-site Coquille events until at least August, including visits.  Please stay in touch.  Stay well and thanks for your patience. Our off-site 10 day workshops are still on- they will be taught by Allie Maggio in Junction City Oregon (refer to the workshop calendar to book your space now! Filling fast because they are the only local cob courses this summer).

NEXT TOUR DATE:   Each month we host a free public tour with a potluck following.  Come meet Linda and Ianto, see over a dozen cob demonstration buildings and garden walls as well as a huge sustainable garden. 
Call 541-396-1825 to get directions and to RSVP for the tour and potluck. 
Please arrive in time to begin at 2pm on any of the following dates.

August 2nd (Status Pending depending on Covid-19 in our area - please call first)
September 6th
October 4th
November 8th

UNCLE MUD is on the air again - this time for Mother Earth News:  Check out his newest podcast at https://tinyurl.com/yd25fueh