Principles of Ecological Design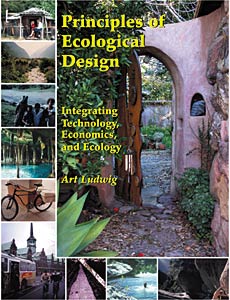 The best written, most concise, eloquent instruction manual for lifestyle transformation. If you are uneasy about your effect on the planet yet don't know what to do, here is your guidebook.
Principles of Ecological Design gives insight, inspiration, and guidance for a radical redesign of our way of life. It illuminates a way to disengage from corporate consumer culture, and create a more fulfilling lifestyle. These principles are fundamental to any green building or ecological living initiative.
18 pages 8-1/2 X 11